Associate Professor, Emeritus
Boston College
Information Systems Department, Retired
Professor Olivieri's interests and skills include the innovative use of Technology in the Human-Computer Interface, Digital Special Effects, Video Production/Promos, Multimedia Database Design, Application Development Programming, Survey Construction, Website Design, Patient/Workplace Safety, and Editing Newsletter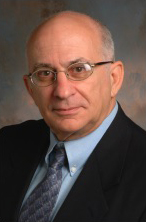 Dr. Olivieri was a co inventor of the Discover award winning EagleEyes system that allows severely handicapped children to move the cursor on the computer screen with their eyes. This project has won many awards including the 2006 Tech Award Laureate in the area of education, which recognizes projects that use technology to address humanity's most pressing problems.  It is used extensively at the Boston College Campus School and in many satellite communities throughout the world.
In 2011, Dr. Olivieri was granted Emeritus status by the University President for his extraordinary contributions to computer science and to the university.
Dr. Olivieri was selected by the Carroll School of Management faculty for the Distinguished Senior Faculty Award given annually to a faculty member who has contributed to the growth of the school and his colleagues.
He was chosen by the university student body to receive the Mary Kaye Waldron award, given annually to a faculty member who is both an outstanding teacher and represents the spirit of Boston College through their involvement within the university.
In 2011, he was given the "Teaching With New Media Award" for his contributions in introducing technology to teaching.

Professor Olivieri was the founder, architect and Director of the University's Interactive Multimedia Lab – a facility dedicated to the task of integrating technology into the teaching and research of faculty members. The IML morphed into the current Center for Teaching Excellence at Boston College.
Peter has been involved with the application of technology to sports and has developed systems for the Boston Red Sox, The Jacksonville Jaguars, and several Boston College teams. For over 2 decades, he developed digital special effects projects, software applications, and managed a student staff that prepared multimedia displays at university football, basketball, and hockey games.  He served more than 20 years as the Director of the Conte Forum Control Room, supervising an ever-changing 12-member student staff that provided all the camera work, replays, audio and graphics for home sporting events. He also was intimately involved in the design and selection of several video boards and supporting equipment in Conte Forum. Further, Dr. Olivieri worked closely with the university's coaching staffs to explore ways in which technology might improve the performance of an athlete, coach or team. He did all this while also serving as a full time member of the Information Systems Department in the Carroll School of Management.

In 2011, Dr. Olivieri was elected to the Boston College Athletics Hall of Fame for his contributions to Athletics in the use of video and computer technology in sports.

In the late 1980s and early 1990s, he was an advisor to Apple Computer.  During that time he authored a quarterly publication for Apple called "Wheels for the Mind" with a circulation of 30,000 that detailed the many ways in which Macintosh computers could be used in education
During his career, he was a technology consultant to many organizations including The Analytic Sciences Corporation, Arthur D. Little, McGraw Hill, Digital Equipment Corporation, Apple Computer, Abt Associates, Hill, Holliday, Connors, and the Winchester, MA, Milton, MA, and Wallingford, CT Police departments, 

Dr. Olivieri and his wife completed a grant for the VA Hospital System that focused on patient safety.  As part of the grant, 24 video vignettes were developed and distributed on DVD nationwide to support patient safety officers in their efforts to educate hospital personnel on patient safety.  In addition, a Patient Safety website was developed.  Following this, Peter and Rita developed an extensive set of Patient Safety videos for Boston Children's Hospital.

He is the webmaster for several websites, including the Boston College Retired Faculty site (bc.edu/retiredfaculty).  In addition, Dr. Olivieri has been developing mobile applications for deployment on the IOS (iPhones, iPads) and Android platforms.  He has also been developing promotional videos for the Winnipesaukee Playhouse in New Hampshire (see theatervideopromos.com).

Professor Olivieri's wife, Rita, was a Professor in the Boston College School of Nursing, one of their sons is the Director of Web Services at BC, and their daughter is Director of Communication and Training for the university Information Technology Services Department. Their eldest son is the CIO of a local advertising agency.  Two of their grandchildren are currently students at Boston College.

Professor Olivieri and his wife both retired from Boston College in June of 2011.  Peter had taught at BC in the Carroll School of Management for 42 years and had over 10,000 students.  Rita was there for 33 years in the Connell School of Nursing and taught over 6,000 students.